Let's Make Magic
My goal with commissions is to fuse your beautiful vision, favorite colors and personal inspiration with my dreamy style to create a perfect addition to your space. I have worked with both collectors and first time art buyers, so rest assured this is a fun and flexible process with the only goal being your happiness!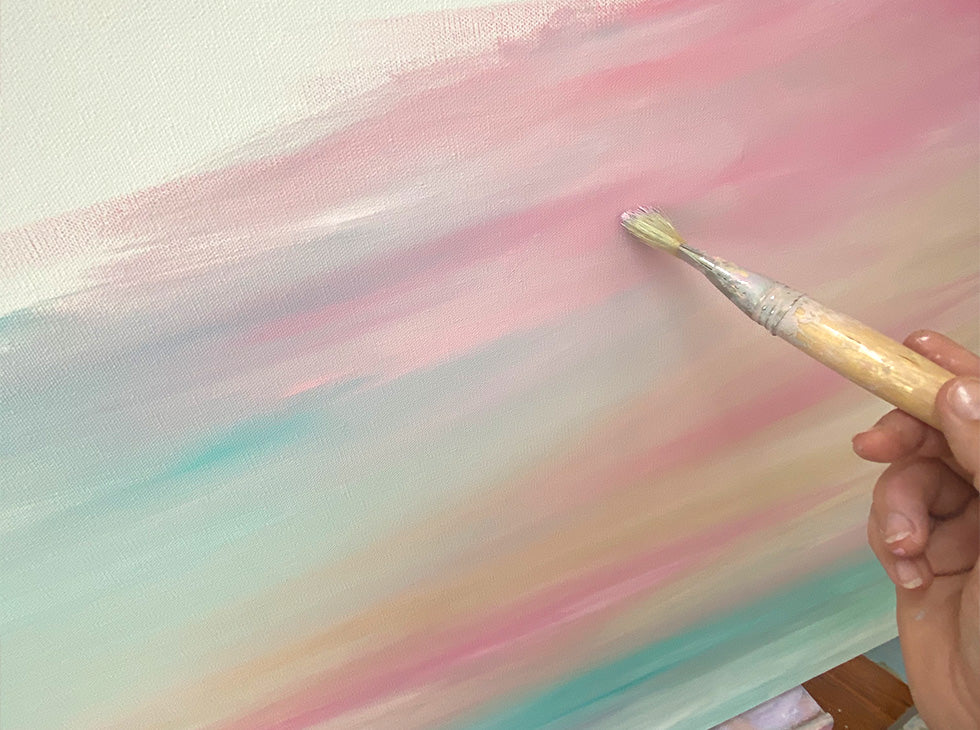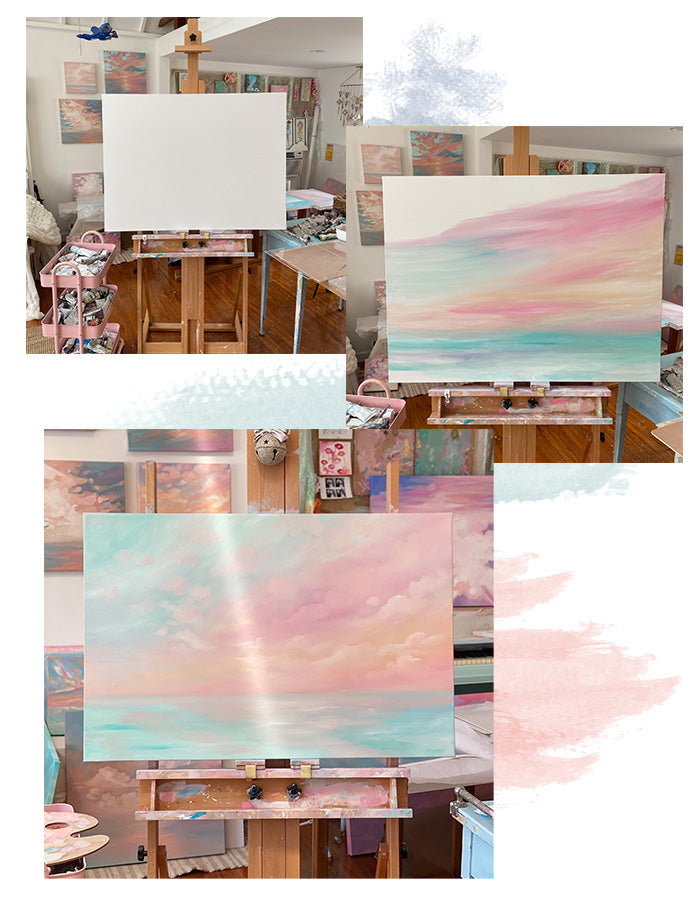 How It Works
Step 1
Reach out with desired canvas sizes and a short description of what you're looking for. Minimum commission size: 16x16.
Step 2
I will get back to you with a price quote and a scheduled start date.
Step 3
To move forward with the commission, my studio will send you our Commission Contract.
Step 4
Once the contract is signed, we can move forward with your inspiration and discuss all the magic to come. We then schedule a discussion and or email about your vision.
Step 5
Planning the piece often includes reviewing inspiration images you may have sent me, discussing existing pieces of mine with the efforts of finding a perfect style, deciding on color palettes and more.
Step 6
Once all these fun details are reviewed and decided on, I GET PAINTING!
Step 7
Once finished, the piece takes about 2 weeks to dry, give or take a bit of time depending on the amount of paint, layers and edits.
Step 8
Each piece is "auction house" wrapped to ensure safety in transit and will be sent with tracking.
Step 9
Et Voila! Your dreamy new piece is on its way to you.
Let's Start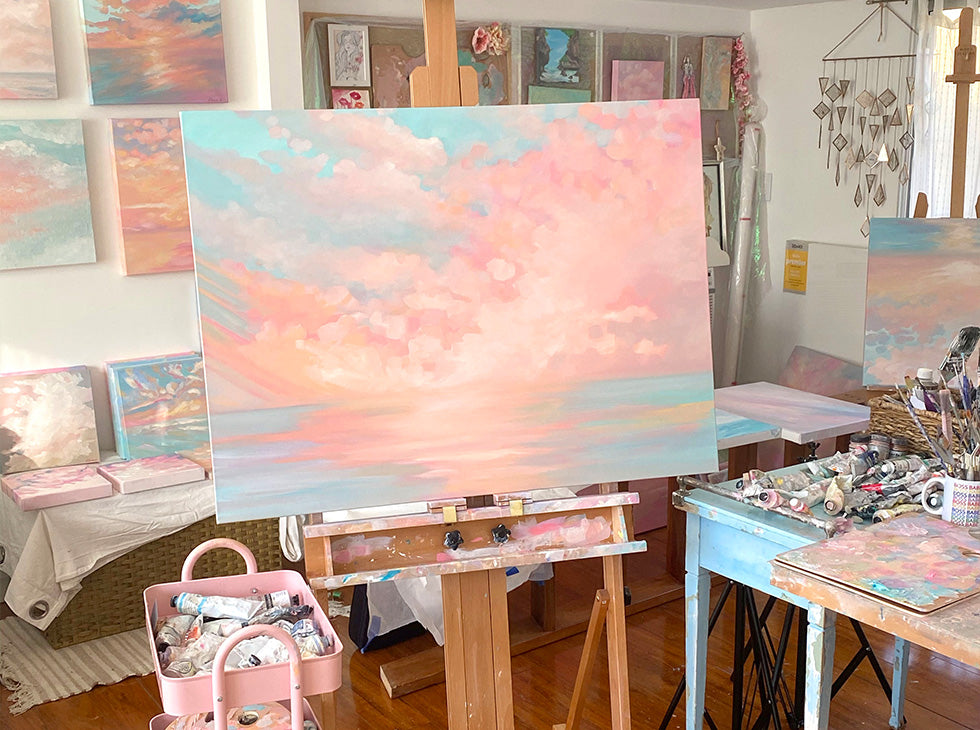 For More Information & Purchasing
Fill out the form below, and I will contact you shortly